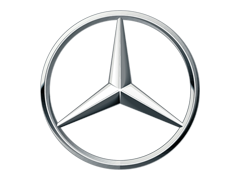 Mercedes-Benz
3.0 ML350 V6 BlueTEC AMG Line SUV 5dr Diesel G-Tronic 4WD Euro 6 (s/s) (258 ps)
Year
2015
Mileage
55,000 miles
Colour
White
Fuel Type
Diesel
Transmission
Automatic
Drivetrain
Four Wheel Drive
Engine Size
3.0 litres
Engine Power
254 bhp
0 to 62mph
7.4 seconds
MPG
39.2 mpg
CO2 Emissions
189 g/km
ULEZ
Compliant
Description
We are very proud to offer this exceptional Mercedes-Benz M Class 3.0 ML350 V6 BlueTEC AMG Line SUV 5dr Diesel G-Tronic 4WD Euro 6 (s/s) (258 ps). With its stunning design, powerful performance, and luxurious features, this vehicle is sure to impress even the most discerning drivers.
One of the optional extras that sets this vehicle apart is the DAB Digital Radio Tuner. With this feature, you can enjoy crystal-clear sound quality and a wide range of radio stations to choose from, ensuring that every journey is accompanied by your favorite tunes.
The Exclusive Package adds an extra touch of elegance and sophistication to this already impressive vehicle. With premium leather upholstery, ambient lighting, and a panoramic sunroof, you can enjoy a truly luxurious driving experience.
The Headlights - Adaptive High Beam Assist is another optional extra that enhances both safety and convenience. This feature automatically adjusts the headlights to provide optimal visibility, ensuring that you can see and be seen in any driving conditions.
For those who love to venture off the beaten path, the Off-Road Package is a must-have. With features such as enhanced suspension, underbody protection, and a special off-road driving mode, this package allows you to tackle any terrain with confidence and ease.
Completing the package are the 21in Alloy Wheels - AMG 5-Twin-Spoke Design. These eye-catching wheels not only enhance the vehicle's sporty appearance but also provide superior handling and performance on the road.
In addition to these optional extras, this Mercedes-Benz M Class offers a range of impressive features as standard. With a top speed of 139 mph, fuel consumption of 39.2 mpg, and ULEZ compliance, this vehicle combines power and efficiency in perfect harmony. With seating for five and five doors, it offers ample space for both passengers and cargo. The SUV body style provides a commanding presence on the road, while the white color adds a touch of elegance. With a 2015 model year and 55,000 miles on the clock, this vehicle is in excellent condition and ready to hit the road.
Powered by a 3.0-liter diesel engine, this Mercedes-Benz M Class delivers an impressive 254 bhp and 457 lbs/ft of torque. With an acceleration of 7.4 seconds, it offers a thrilling driving experience that is sure to leave you wanting more.
In conclusion, this Mercedes-Benz M Class 3.0 ML350 V6 BlueTEC AMG Line SUV 5dr Diesel G-Tronic 4WD Euro 6 (s/s) (258 ps) is a truly exceptional vehicle. With its luxurious features, powerful performance, and stylish design, it is the perfect choice for those who demand the best.
Optional Extras
Audio and Communications
DAB Digital Radio Tuner
Drivers Assistance
Night View Assist Plus
Exterior
21in Alloy Wheels - AMG 5-Twin-Spoke Design Panoramic Electric Sunroof with Interior Sun Blind Sports Package Tow Bar - Manually Folding with Electric Release
Illumination
Headlights - Adaptive High Beam Assist
Interior
Exclusive Package Front Seats - Comfort Ventilated Premium Package
Performance
Off-Road Package
Upholstery
Two-Tone Leather - Black-Alpaca Grey