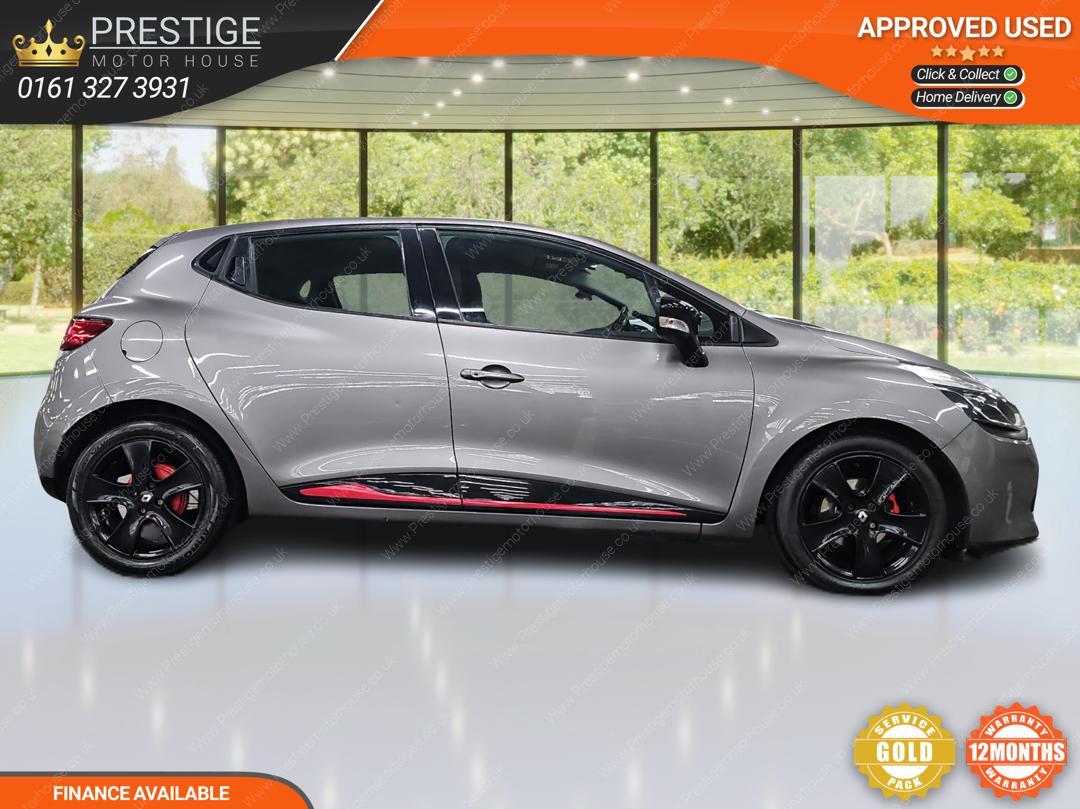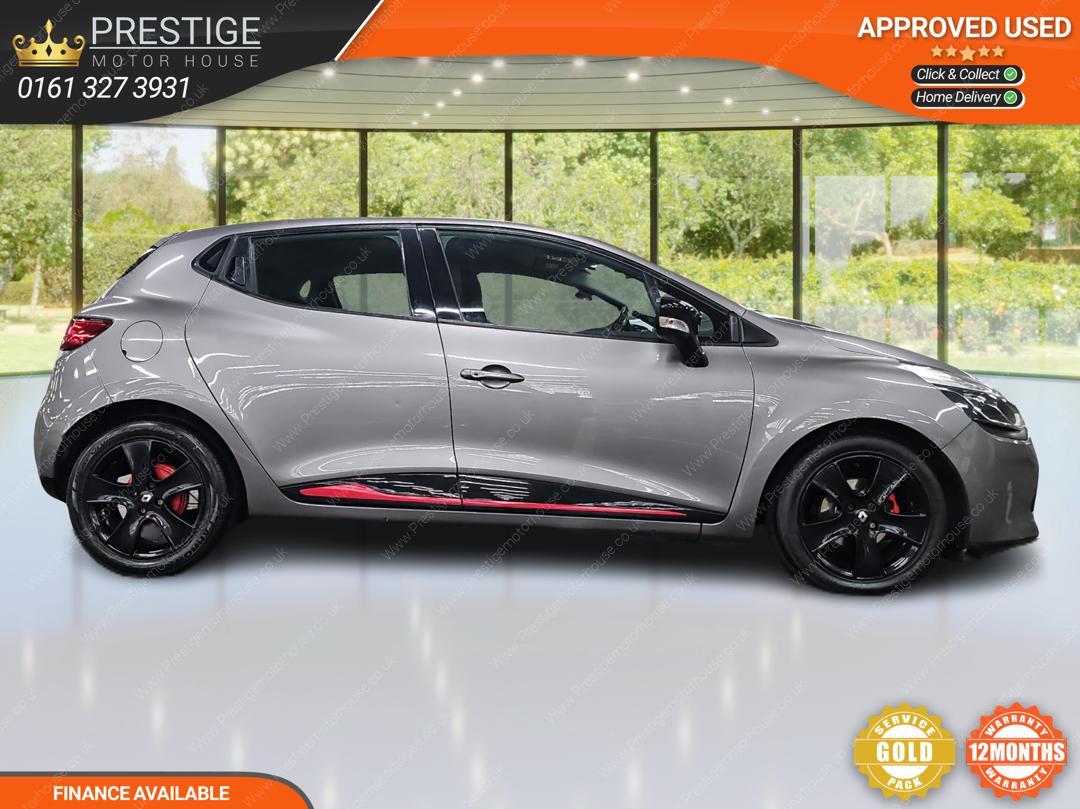 Year
2014
Mileage
46,450 miles
Colour
Oyster Grey
Fuel Type
Petrol
Transmission
Manual
Drivetrain
Front Wheel Drive
Engine Size
0.9 litres
Engine Power
89 bhp
0 to 62mph
12.2 seconds
MPG
62.8 mpg
CO2 Emissions
104 g/km
ULEZ
Compliant
Vehicle has been sold!
If you are interested in this vehicle please contact us, we may already have similar vehicles being prepared for sale or we may be able to source a similar vehicle to suit your exact requirements.
Request Callback!
Description
We are very proud to offer this Renault Clio 0.9 TCe Dynamique MediaNav Hatchback 5dr Petrol Manual Euro 5 (s/s) (90 ps) in the stunning Oyster Grey color. With its sleek and stylish design, this hatchback is sure to turn heads wherever you go.
The Gloss Exterior Touch Pack in Black adds a touch of sophistication to the car, enhancing its overall appearance. Paired with the 16in Alloy Wheels in Passion Black, this Clio exudes a sporty and dynamic look that sets it apart from the rest.
The Extra Tinted Windows at the rear and tailgate not only provide added privacy, but also help to keep the interior cool on hot summer days.
For those who want to make a statement, the G.T Look Pack adds a touch of flair to the Clio, giving it a more aggressive and sporty stance.
Inside, you'll find a spacious and comfortable cabin that can comfortably seat five people. The Oyster Grey color scheme adds a touch of elegance to the interior, creating a refined and luxurious atmosphere.
Under the hood, this Clio is powered by a 0.9 litre petrol engine, delivering an impressive 89 bhp and 100 lbs/ft of torque. With a top speed of 113 mph and an acceleration time of just 12.2 seconds, this car offers a thrilling driving experience.
Despite its powerful performance, the Clio is also fuel-efficient, with a fuel consumption of 62.8 mpg. It is also ULEZ compliant, ensuring that you can drive in low emission zones without any restrictions.
With a mileage of 46,450 miles and a year of manufacture in 2014, this Renault Clio is in excellent condition and ready to hit the road.
If you're looking for a stylish and reliable hatchback that offers both performance and fuel efficiency, then you'll love this Renault Clio. Its sleek design, optional extras, and impressive features make it the perfect choice for those who appreciate quality and style.
Optional Extras
Audio and Communications
European Mapping R-Link Multimedia System
Exterior
16in Alloy Wheels - Passion Black Extra Tinted Windows - Rear and Tailgate G.T Look Pack Gloss Exterior Touch Pack - Black
Interior
Climate Control - Automatic with One Touch Demist Function and Air Quality Regulator